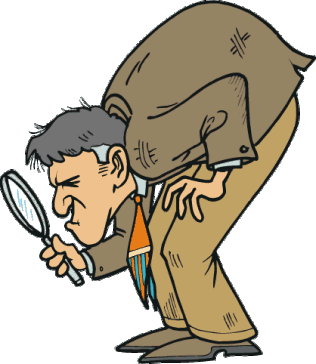 Jacksonville Bankruptcy cases are a matter of public record. That means that anyone who wants to know whether someone has filed for bankruptcy can look it up. That being said, unless they're already setup to do so, it's not the easiest system to access. They have to use a credit card to sign up for the court docket service and must page $0.8 per page (changes depending on where they are) to view documents and search. If they don't know the debtor's social security number, this search can be difficult if not impossible, especially if they're looking for a common name such as, "John Smith". If they do find your case filing, they will not be able to view everything as some documents are kept private.
People who will get notice of a case filing are those to whom the debtor owes money, those with whom the debtor owes money, the debtor's lawyer and the trustee appointed by the court.
Everyone who files for bankruptcy is required by 11 USC §341 to attend a hearing called a "341 Hearing", it's easy to see where it gets it's name. This hearing is public, but is generally attended by only lawyers and other people filing for bankruptcy. There is a chance that a debtor could run into someone they know at a 341 hearing, but unless that person was a lawyer, they're almost definitely declaring bankruptcy as well.
People with access to the debtor's credit report will know whether they've filed. So, if a debtor rents at a large apartment complex, it's possible that the management will find out they filed. There is also an option for those in Chapter 13 to have the court enter an income deduction order which requires an employer to transfer a portion of the debtor's paycheck directly to the Chapter 13 Trustee. Obviously, the employer and anyone involved in payroll would know if someone filed.
If someone is considering filing for bankruptcy protection but is concerned about who may discover that they've filed, they should try to think of anyone they know who isn't famous who has filed for bankruptcy and ask themselves how they found out about that person's filing. Nine times out of ten, I'd bet it was because the person who filed told them directly or told someone else who spread the news. It is very rare outside the legal community that anyone looks up the court records of another person.
If you are considering bankruptcy and would like to know more about the privacy of the process, contact a Jacksonville Bankruptcy Attorney or call us at (904) 685-1200 for a free consultation.