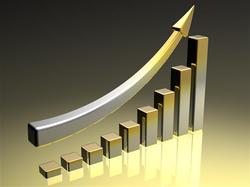 With news from RealtyTrac that lenders repossessed more the 1million homes in 2010 many homeowners may believe that the worst of the housing crisis is over, but industry experts say it will get even worse. Statistics from the fourth quarter of 2010 showed a significant drop in the number of foreclosure filings, most of which has been attributed to the foreclosure freeze due to the robo-signing scandal.
Many industry analysts believe that the delay from the foreclosure freeze will be over by the end of the first quarter of 2011 and clearing up those delayed foreclosures will cause 2011 to be another record year. Some figures show that 250,000 foreclosures were delay by the foreclosure freeze and this may cause a significant spike in the number of foreclosures in early 2011. This will only add to the overall number of bank-owned properties, which some industry insiders already estimate to be worth to close to $31 billion.
If you are currently facing or fear that you will be facing a Florida Foreclosure Lawsuit in the immediate future, contact a Jacksonville Foreclosure Lawyer or a Jacksonville Bankruptcy Lawyer today to see what defenses may be available to you.