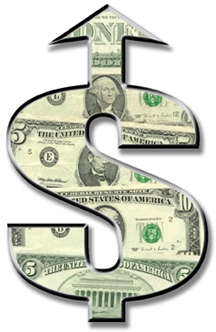 The effect a raise will have on your Jacksonville Bankruptcy depends on which Chapter you've filed and the amount of the raise. "Material" is a term often referred to in the legal world. Prior to law school, I would have thought this had to do with fabric, but no, "Material" in the legal sense means, "Significant". You may have heard the term, "Material Witness". The same term can be used to describe a raise. Is the raise a big enough raise to have a "material" effect on the debtor's income? If the answer is yes, then it may have an effect on your case.
With few exceptions qualifying for a Chapter 7 requires you to demonstrate that your income is less than the average American for your family size. This is called the, "Means Test". To calculate your income, the last six months of your income is added up and multiplied by two. This gives a quasi-accurate report of what your income will be going forward. If your raise occurs after you've filed your Chapter 7 and you qualified on the date of filing, you're case probably won't be effected by the raise. That being said, there is a forward looking aspect to the "Means Test" which requires you to declare any anticipated changes in your income. If you know the raise is coming, you need to report it.
In a Chapter 13 case a raise has a very different effect. A Chapter 13 is a reorganization of your debt. Generally, secured creditors get paid in full and unsecured creditors get paid what's left, your disposable income, if anything of your paycheck after paying living expenses and secured creditors. When you get a raise, the amount of money going to your unsecured creditors can increase because you have more disposable income. So, if you have unsecured creditors in a Chapter 13 who aren't getting paid in full, you won't see any money from your raise until your case is over because that increase in pay will go to the unsecured creditors. However, if your unsecured creditors are getting paid all of the money they're owed, then an increase in income means that you'll be able to pay everyone off sooner. Once everyone is paid in full, your case can be closed and you can get on with your life.
If you have questions about how a raise can effect your case or on which Chapter to file and when, contact a San Marco Bankruptcy Attorney or call us at (904) 685-1200 for a free consultation.