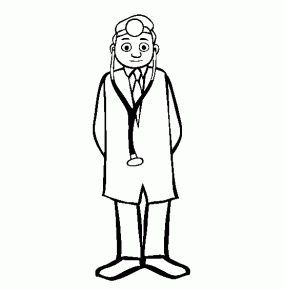 Doctors practicing in the Jacksonville area should consider their options in bankruptcy if they've been found liable for medical malpractice, especially if they were not covered by insurance.
Some debts are non-dischargable, as referred to in our previous entry. However, 11 U.S.C. 523(a)(6) prevents a debtor from discharging debts arising from willful and malicious injury to another person.
In Kawaauhau v. Geiger attorneys argued about the definition of "Willful", as it could mean an intentional act that brings about an injury or an act that brings about an intentional injury. The Supreme Court oversaw the case and unanimously found that Congress intended the statute to prevent only intentional injuries, not intentional acts that lead to injuries. This means that a doctor who commits negligence can still discharge their liability for that injury in bankruptcy.
In theory, this means that a doctor could practice medicine without malpractice insurance and file bankruptcy if they were ever liable for negligence. Of course, this would likely mean filing a Chapter 13 due to a doctor's income being traditionally too high for the means test, but it would allow that doctor to keep his home as exempt in bankruptcy and allow him to discharge the debt.
If you are a doctor who has been practicing without malpractice insurance and are concerned about your liability, contact a Jacksonville Bankruptcy Attorney or call us at (904) 685-1200 for a free consultation and we'll explore your options.