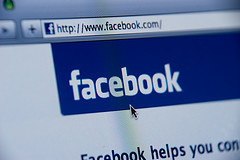 With more than 800 million active users, it's no surprise that creditors are using the social networking site to contact debtors in attempts to collect monies owed. One Florida woman from St. Petersburg Florida received a friend request from a creditor using a fake name. Once she accepted that request her telephone number and 'friends' contacts were made available to the creditor who then contacted her family regarding her debts.
Similarly, a Chicago case dealt with a man who was 'friended' on Facebook by a young woman in a bikini. Once he accepted her request she posted on his public wall, "Pay your debts, you deadbeat."
Although these situations were found to be violations of the Florida Consumer Collection Protection Act (FCCPA), that hasn't stopped creditors completely. A report out of Great Britain has shown that their Office of Fair Trading is now working to implement laws to protect debtors from creditors taking the same actions in their country. A 59% increase in new complaints about debt collecting has been reported, some of which is probably linked to Facebook activities.
If a creditor is using means to contact you which you think may be illegal, please contact a Jacksonville Bankruptcy Lawyer or call us at (904) 685-1200 for a free consultation.
UPDATE
The Office of Fair Trading (OFT) has agreed to ban debt collectors who have been using social-networking sites to hassle and embarrass people to pay the debts.