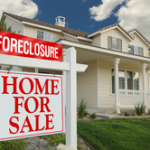 When the foreclosure crisis began, many Jacksonville Foreclosure Defense Attorney's argued that a mortgage foreclosure action must be brought within five years after the borrower defaulted on their mortgage payments. However, time and time again the Foreclosure Judges in the Jacksonville and surrounding areas ruled that mortgage foreclosure actions were not barred by Florida's five year statute of limitations as defined by Florida Statute 95.11(2)(c). Yet, the Florida Supreme Court had not spoken on this matter until now.
The Florida Supreme Court has finally spoken and confirmed that Florida's five year statute of limitations, which is a question of great public importance, defined by Florida Statute 95.11(2)(c) does not apply to mortgage foreclosure actions. The decision came on November 3, 2016 in U.S. Bank v. Bartram; SC14-1265 (Fla. Nov. 3, 2016). The certified question before the Florida Supreme Court answered is as follows:
Does acceleration of payments due under a residential note and mortgage with a reinstatement provision in a foreclosure action that was dismissed pursuant to Rule 1.420(b), Florida Rules of Civil Procedure, trigger application of the statute of limitations to prevent a subsequent foreclosure action by the mortgagee based on payment defaults occurring subsequent to dismissal of the first foreclosure suit?