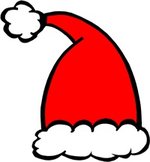 December is often a hard time for families to pay their bills. Often in January, people begin to think about filing bankruptcy. This can be a problem because one of the things that must be done prior to filing a bankruptcy is to have filed all previous tax returns including the current year. It is virtually impossible to file your tax returns in January for most people. To reward those who file by the end of the year, we are offing a $500 discount on Chapter 7 Bankruptcy filings. Court fees and costs are not included and generally run $301. To find out more about filing bankruptcy contact a Jacksonville Bankruptcy Lawyer or visit our Jacksonville Bankruptcy Lawyer Blog.
The Law Office of David M. Goldman has decided to do 12 great specials for our new and existing clients. Some of the specials will only be valid for the day they are mentioned, but we will honor this special as long as you contact us about it by December 25th and pay for it by the end of the year.
If you want to be the first to find out about the special offers by the Law Office of David M. Goldman for the remaining 12 Laws of Christmas, be sure to check this blog daily or subscribe to our blog updates.