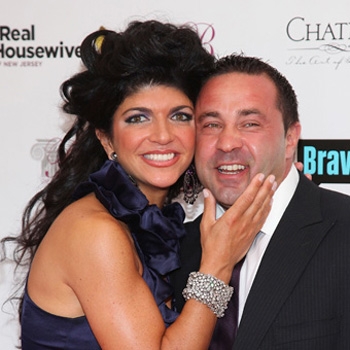 The final adversary proceeding in the Chapter 7 bankruptcy of Teresa and Giuseppe "Joe" Giudice is now closed. An adversary proceeding may be thought of as "case with in a case". This adversary proceeding was filed by the United States Trustee seeking to deny the Giudices a discharge of their debts. The trustee's one-hundred-and-twenty-five allegations indicate what may be the true nature of a "Real" housewife and her husband.
Some of the allegations include:
1. Non-disclosure of any bank accounts, vehicles, copyrights or intellectual property.
2. They also disclosed their combined monthly income to be $3,250 for Joe and $3333.33 for Teresa (plus assistance of $10,000 per month from family members).
3. They failed to disclose ownership of 393 Lexington Ave., Clifton, NJ and 399 Lexington Ave., Clifton, NJ.
The Giudices both signed this petition under the penalty of perjury.
There are generally two reasons why you wouldn't disclose the truth: neglect or fraud. By not disclosing their personal property, they would be allowed to keep that property if the trustee or creditors did not object. By citing only about $79,000 in annual combined income, they'd probably qualify for Chapter 7 bankruptcy in New Jersey, where the median income is very high (you must be under the median for Chapter 7). By not disclosing whole houses, they could potentially keep them if the trustee or creditors did not discover them. But the trustee did discover them and sent them a letter requesting documents relating to these items.
Within a month of the trustee's letter, the Giudices filed amended documents listing one of the pieces of real estate, four vehicles, a Maserati lease and three previously unlisted businesses. Teresa's reported income more than doubled.
It appears that the trustee wasn't satisfied with their answers and subjected the Giudices to a 2004 examination (similar to a deposition). Under oath, Teresa disclosed that she had a Lakeland Bank account, a previously undisclosed business and a previously undisclosed book deal for her now published book, "Skinny Italian." Her husband Joe disclosed that he had not actually filed taxes for 2006, 2007 or 2008 (although he'd provided the Trustee with copies of returns previously), disclosed another business and disclosed that he collects rent from two other commercial businesses.
Teresa's now disclosed bank account at Lakeland Bank showed $106,819.90 in deposits in the seven months leading up to their case filing and $192,620.90 during the three months AFTER the case filing. She also disclosed that she'd been paid $250,000 as an advance on her book.
Now, I must admit that these were all allegations and that none of them were specifically proven to be true. Pursuant to a consent agreement, Teresa was denied a discharge acknowledging "…her desire to resolve the Adversary Proceeding without the need for further inquiry or litigation, and without her making any further admissions…" her husband was also denied a discharge.
Bankruptcy fraud is a crime punishable by imprisonment and fines. When someone attempts to lie about their income hide assets in bankruptcy, it is an insult to everyone -those filing bankruptcy themselves and those who can and do pay their creditors. When an attempt to defraud occurs at this magnitude, I think that only imprisonment should follow. These two should be investigated thoroughly and if these allegations are true, they should go to jail for their crimes.
The Giudice's bankruptcy case remains open.