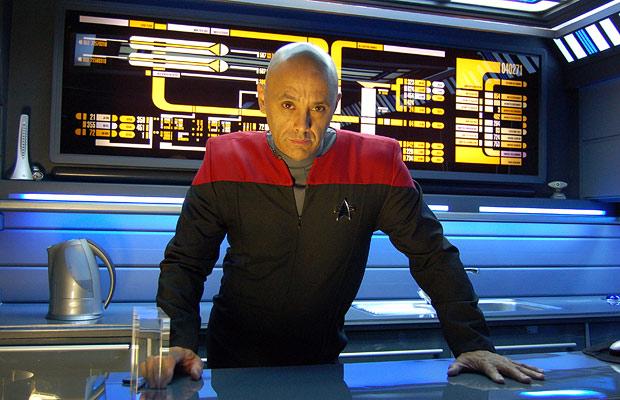 Tony Alleyne, an avid Star Trek fan converted his UK apartment into a mock set of the Starship Voyager. This was actually done as a business decision, in hopes to entice other "Trekkies" to hire him to decorate their homes in the same way. Unfortunately, he is alleged to have maxed out 14 credit cards with over £100,000 in debt in working on the project. He then filed bankruptcy.
His website, 24th Century Interior Design has various photos of the interior of his home. While most would argue that this sort of eccentric child's play is an idiotic waste of time and resources, you do have to agree that his craftsmanship is exceptional. If you watch the video featured on UberReview, you'll see that the apartment does look just like the science fiction television ship. You should also know that the apartment was listed on eBay where it sold for £425,000, far more than it's estimated value.
Alleyne may have gone bankrupt because of his strange business plan, but he alleged that it only cost him £130,000 to do the conversion, netting a £295,000 profit. If he could do just one of these conversions a year, he'd make twice the UK Prime Minister's annual salary.
This only goes to show that you can go bankrupt, but still come back with a bang.