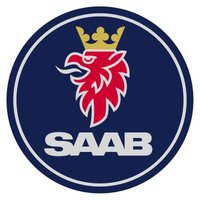 The first automobile company to come up with heated seating has filed for bankruptcy in it's home country of Sweden. Although it began as an aircraft manufacturer, Saab entered the growing automobile market after World War II. Saab sales peaked in 1988 at sales of nearly 135,000 and nearly returned to that peak in 2006. USA Today's, data shows a decline in Saab sales by 20.3% from 2006 to 2009.
According to Inside Line, the Swedish Company Reorganization Act requires that a bankruptcy application be approved only if there is reasonable cause to assume that the purpose of the reorganization will be achieved. Since the purpose of this reorganization is to keep the company running, it will be interesting to see what transpires.
Of course, the worst of the impact of a corporate bankruptcy is borne by the employees of the company. BBC News reports that Saab's employes have complained that they've not been paid since last month. Since corporate bankruptcies often take months (if not years) to complete, it's hard to imagine just how many personal bankruptcies this corporate one will cause.
If you are having financial difficulties as a result of a layoff or corporate shut down, contact a Jacksonville Bankruptcy Attorney or call us at (904) 685-1200 for a free consultation.