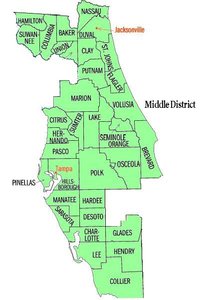 Florida was hit harder than most states when the recession of 2007 hit. The so named, "Middle District" being the third highest rate in the nation from mid-2010 to mid-2011.
As a result, it's no surprise that Trailer Bridge, a local trucking and shipping company, filed for Chapter 11 bankruptcy reorganization yesterday. Truckers have been hit hard by the economic downturn and several of them are seeking loan modifications on their trucks. In a Chapter 13 reorganization, the secured amount owed on a truck can be reduced to what it's fair market value is on the date of filing rather than what the driver actually owes in the contract. This method is called, "Redemption". The loan new amount is also re-amortized to five years so that the driver leaves the bankruptcy owning the vehicle free and clear.
If you would like to learn more about "Redeeming" a vehicle, contact a Jacksonville Bankruptcy Attorney or call us at (904) 685-1200 to schedule a free initial consultation.