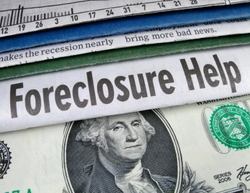 A new cooperative study from state attorneys general and lending insiders from across the country has found that greater than 60% of homeowners who are seriously delinquent on their mortgage payments are not involved in any foreclosure alternative with their lender. On its face this news is disturbing, but coupled with the other findings of the study, that loan modifications are leading to few re-defaults, shows just how misplaced many lenders focus is.
The study, conducted by the State Foreclosure Prevention Working Group, found that loans modified in 2009 were 40 to 50 percent less likely to be seriously delinquent after six months than loans modified during the same period in 2008. The group also found that mortgage modifications that lower the amount of principle have significantly lower default rates than overall mortgage modifications. The federal HAMP program recently announced a principle reduction alternative for lenders but the group says it has been very slow to find favor with lenders with only 1 in 5 modifications including a principle reduction.
If you are one of the thousands of Florida homeowners who is delinquent on your mortgage and you are considering a foreclosure alternative, contact a Jacksonville Foreclosure Lawyer today to review your circumstances to determine the best course of action for you.
For more information see the complete State Foreclosure Prevention Working Group report.