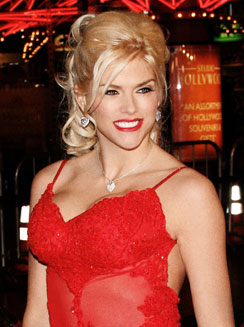 Being married to a billionaire did little to prevent Anna Nicole Smith from filing a Chapter 11 bankruptcy. When she did, her son in law, E. Pierce Marshall, filed a claim in her bankruptcy case for defamation of character. His claim was based on her suing him for tortuous interference with an expectancy interest i.e., unduly convincing his father to disinherit her.
E. Pierce Marshall had originally filed suit in Texas state court but Smith filed bankruptcy in California federal court. Each court made independent decisions of their own and the Supreme Court eventually was required to hear the case to determine which court had jurisdictional authority to hear the cases already decided.
It was found that while the bankruptcy court has statutory authority to hear non-core (weakly related to bankruptcy) cases, they lack the constitutional authority to hear those cases. As such, the bankruptcy court could determine that Anna Nicole Smith had an interest in suing E. Pierce Marshall, but the court lacked jurisdiction to determine the amount of that claim. Resulting from this, Marshall was awarded the inheritance of his late father, but as he himself had also passed away, the property was given to his surviving spouse and children.