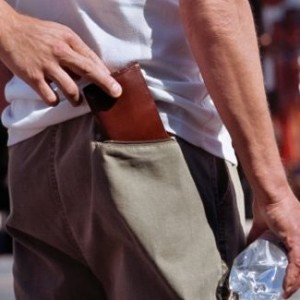 #bankruptcy
The following are helpful hints to help preserve your credit in the event that your wallet is stolen:
1. Instead of signing the back of new credit cards write, "See ID".
2. If you pay your credit card bills with checks, only write the last four or your card numbers on the "memo" line.
3. If you have a P.O. Box, use that address on your checks instead of your home address. If you do not have a PO Box, use your work address.
4. Photocopy the contents of your walled and keep the photocopy in a safe place. This way, if the wallet is stolen, you'll know right away which companies to call to report the theft.
5. When traveling over seas, photocopy your passport and keep the copy in your hotel safe. If the original is stolen, this will help the embassy verify your identity and invalidate the stolen passport.
6. Call your credit card companies to cancel your cards as soon as you verify the theft. This is easier if you've kept a list of the toll free numbers for each card in a safe place.
7. File a police report. This is vital to any defense you may have to credit card theft. In fact, it's very likely a duty imposed upon you by your credit card company.
8. File a police report immediately in the jurisdiction where your credit cards, etc., were stolen. This proves to credit providers you were diligent, and this is a first step toward an investigation (if there ever is one).
9. Call the three biggest national credit reporting organizations and ask for a fraud alert to be placed on your account. Also call the Social Security fraud line number. The alert means any company that checks your credit knows your information was stolen, and they have to contact you by phone to authorize new credit.
Now, here are the numbers you always need to contact about your wallet, if it has been stolen:
1.) Equifax: 1-800-525-6285
2.) Experian: 1-888-397-3742
3.) Trans Union: 1-800-680 7289
4.) Social Security Administration (fraud line): 1-800-269-0271
5.) Law Office of David M. Goldman, PLLC.: 1-904-685-1200