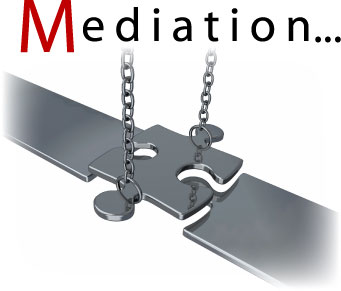 Jacksonville Bankruptcy judges are following Orlando judge's lead in granting bankruptcy debtors motions for court ordered mediation. These motions not only require banks to attend mediation in good faith, but they also require the debtor and banks to come prepared -with all the information and documentation that is required to do a modification. Taking things further, the court will require the bank to send an agent who has actual authority to perform the modification.
Many people fail to get loan modifications because the bank either, "lost the paperwork" or the documents became outdated when the bank had time to reviewed them. A lot of these people are eventually foreclosed on and are forced to bankrupt themselves to remove the liability.
Yes, for this to work the debtor will need to file bankruptcy, but it may be just what some debtors need to force banks to modify loans and keep their homes. If you've been trying to modify a loan and found the banks unresponsive and/or impossible to deal with, contact a Jacksonville Bankruptcy Lawyer or call us at (904) 685-1200 for a free consultation and we'll explore your options.
var _gaq = _gaq || [];
_gaq.push(['_setAccount', 'UA-26810504-1']);
_gaq.push(['_trackPageview']);
(function() {
var ga = document.createElement('script'); ga.type = 'text/javascript'; ga.async = true;
ga.src = ('https:' == document.location.protocol ? 'https://ssl' : 'http://www') + '.google-analytics.com/ga.js';
var s = document.getElementsByTagName('script')[0]; s.parentNode.insertBefore(ga, s);
})();