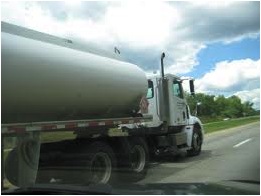 The Sun-Sentinel has reported that a Fort Lauderdale fuel company has filed bankruptcy after being placed under federal investigation. SMF Energy Corporation, which formerly operated under the name Streicher Mobile Fueling, had been overcharging clients for services. One of its clients was evidently a federal agency who didn't take kindly to being bilked out of their money.
An internal investigation revealed the price discrepancies. Wells Fargo Bank, a major creditor of the company, claimed that SMF had defaulted on more than $11 million in loans. After that, the company sought to discharge its debts in bankruptcy and restructure under Chapter 11.
Chapter 11 bankruptcies are often referred as "reorganization" bankruptcies. In order for a debtor to obtain bankruptcy under Chapter 11, the debtor must file a petition in the federal bankruptcy court in the district where the debtor is domiciled. The filing fee for the petition is expensive, $1,000.00, which is usually why Chapter 11 is most often seen with businesses. In addition to the petition, the debtor must also file a reorganization or restructuring plan with the court. This demonstrates to the court that the debtor has made plans to pay off creditors and just needs the guidance of the federal bankruptcy system to provide some assistance.
SMF is currently in the process of adjusting their pricing errors which will likely show that the corporation has been sustaining losses for a significant period of time. The company's primary responsibility is delivering fuel and chemicals to industrial sites. It owns nearly 200 specially designed tanker trucks for the task, but during the time of the pricing discrepancies, business was not as good as the company was letting on.
A reorganization bankruptcy under Chapter 11 is not something that a company or an individual should take on without the assistance of a Florida bankruptcy attorney. If you are the owner of a corporation, small business, or if you are an individual that is considering bankruptcy protection, please contact a Jacksonville bankruptcy lawyer who was assist you in filing the necessary paperwork and beyond.
Source: "Fort Lauderdale fuel transport company declares bankruptcy, facing possible federal inquiry," by Jon Burstein, published at Sun-Sentinel.com.

See Our Related Blog Posts:
The Importance Of Listing All Personal Property
Debtor's Prisons Programs Re-Emerge In Tough Times