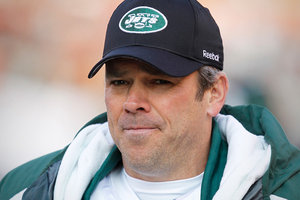 On 06/25/10, Mark Brunell, ex-quarterback for the Jacksonville Jaguars filed for Chapter 11 bankruptcy protection. In a Chapter 11 bankruptcy a debtor proposes a repayment plan that includes all of their creditors. Those creditors then get to approve of the plan if their rights are infringed. Once all creditors infringed are satisfied with the proposed plan, it can be confirmed. Mr. Brunell's plan was confirmed yesterday by Jacksonville's very own Judge Jerry A. Funk.
Consumer debtors who earn more than the median income for their family size cannot file Chapter 7 Bankruptcy. Often, this results in their filing of a Chapter 13, however Chapter 13 has a "debt ceiling". This "debt ceiling" limits the dollar amount owed by any debtor who wishes to file this chapter. Currently, the debt ceiling is $360,475 for unsecured debts and $1,081,400 for secured. If a debtor makes more than the median income, but owes more than the debt ceiling, their only recourse may be to file Chapter 11, just as in this case.
Creditors in a Chapter 11 must retain their existing rights in the proposed plan, or consent to having those rights modified by the plan or get at least as much in the plan as they would if the debtor was liquidated in a Chapter 7 bankruptcy. Because Mr. Brunell owned $350,000 in assets that would be unexempt (and therefore liquidated) in a Chapter 7, so his plan requires that $350,000 will be paid to his unsecured creditors by June 30, 2012.
Similar to a Chapter 13, no debts are deemed discharged until every payment contemplated in the plan has been paid. That being so, Mr. Brunell has a little more than six months to come up with $350,000, quite a sum to pay his unsecured creditors. However, according to News4Jax.com, Mr. Brunell, who earns approximately $960,000 playing football for the Jets, will sell some assets to cover the $350,000.
If you have questions about the different kinds of bankruptcies, please contact a Jacksonville Bankruptcy Attorney or call us at (904) 685-1200 for a free consultation.