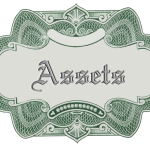 What is an ESOP?
Employee Stock Ownership Plan, better known as an "ESOP," is a way for employees to have ownership in the company they work for. They are used by several large successful companies because of the various tax benefits they can offer to the company as well as to the employee. Most commonly, employees obtain ownership of the company's stocks as an award to help motivate and reward the employee. They are also a great way for employees to plan for retirement.
Because of how an ESOP works as a trust fund, employees generally do not have much control or access to their shares until they reach retirement age, or when their shares vest. Because of this lack of access, most ESOPs are treated just like a 401K, or any other retirement plan that is qualified under ERISA, when they file bankruptcy; therefore, ESOPs are treated as an exempt asset.
How does an ESOP work?
Just like a trust fund or spendthrift trust, all shares are retained in an ESOP trust until retirement age or termination of employment. Basically, when a company decides to set up an ESOP, they create a trust that the company makes yearly contributions to. The company then creates a formula that controls how employees receive stock in the company. Before an employee can have access to their stocks, their stocks must first vest. Continue reading →