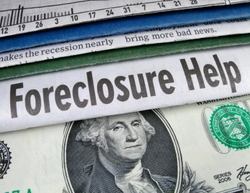 An attempt to pass a law that would allow Bankruptcy judges to modify mortgages never made it passed the Senate. So a judge cannot automatically modify the terms of your existing mortgage. However, filing bankruptcy in Florida can help in other ways.
First, if you are behind on payments, filing a Chapter 13 bankruptcy allows you to catch up the arrearages over time so you are no longer in default. Second, filing bankruptcy oftentimes serves as a strong negotiation point with lenders. Lenders might be willing to work with you more if they know that there is a strong possibility that you might just walk away from the house if they do not work with you. Third, your Orange Park bankruptcy attorney can file a motion within your bankruptcy proceeding to require your mortgage company into mediation with you. So the judge cannot automatically change the terms of your mortgage, but s/he can order your mortgage company into mortgage modification mediation with you. Finally, if your home is in foreclosure, filing bankruptcy will halt the foreclosure proceedings. The automatic stay will go into effect immediately and all activity in the foreclosure case will cease.
To see if filing for bankruptcy is in your best interest, contact an Orange Park bankruptcy attorney today to discuss the particulars of your situation.