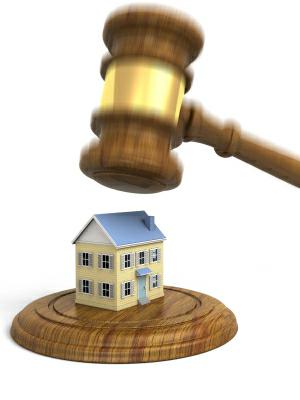 Your Jacksonville home has a sale date. You've been holding off on filing bankruptcy because you thought a mortgage modification might be possible and now you have 24 hours before your home is going to be sold. If you think that nothing can be done to stop it, you're wrong.
If you file bankruptcy in the morning and your home was going to be sold in the afternoon, that sale will be stopped by the automatic stay. In simple terms, the automatic stay tells creditors to, "Stay away" until either the bankruptcy has completed or until they are granted court permission to collect again (a process which takes weeks).
The problem most people have is that filing a bankruptcy case requires a LOT of paperwork, and because this paperwork has to be accurate and is signed under penalty of perjury, it has to be accurate and complete. Fortunately, there is a way to gain the benefits of the automatic stay without having to complete all the paperwork up front: The Bare Bones Filing.
A Bare Bones Bankruptcy or Skeleton Bankruptcy is the creation of technicalities in the law. The title 11 bankruptcy code requires only that Form B1 (three pages) be completed on the day of filing. Four or five more pages are due within two days of that, but the remainder of the paperwork (upwards of 50 or so pages) isn't due for two whole weeks.
Now, I'm not advocating waiting until the last minute, but it's important to know that there is still hope if you are in that situation. If you would like to schedule an emergency filing, please contact a Jacksonville Bankruptcy Lawyer or call us at (904) 685-1200.