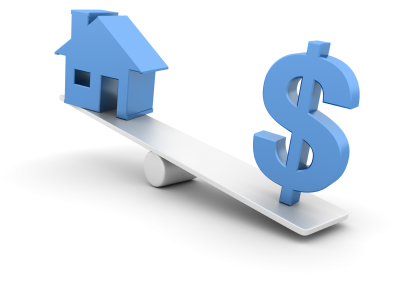 Bankruptcies are down nearly 20% in the Middle District of Florida when comparing 2011 to 2010. Many in the industry attribute the decrease in filings to the moratorium on foreclosures caused by the robo-signing scandals and studies show that there is a strong relationship between foreclosures and bankruptcies. The inventory of the real estate market may not be flooded with foreclosures and short sales as we may imagine, but according to Key Property Partners, such "distressed" property sales did make up more than 43% of all closings in March.
What happened to all of the bankruptcies? My first thought was that perhaps everyone who was going to go bankrupt had done so, but only about 3.5% of the population of Jacksonville has filed for bankruptcy since 2007. Since 46% of Florida home mortgages are considered to be "underwater" there still stands to be a large number of bankruptcies for people looking to get rid of negative-equity homes. One must remember that there is not a 1:1 ratio from bankruptcy to foreclosure or vice-verse. Some people filing bankruptcy have no home, one home or multiple homes and some people being foreclosed upon never file bankruptcy at all. Still, the correlation is there. As long as homes are underwater, strategic and involuntary foreclosures will occur and bankruptcies will follow.
If you have questions about a short sale, strategic foreclosure or a bankruptcy, contact a Jacksonville Beach Bankruptcy Lawyer or call us at (904) 685-1200 for a free consultation.