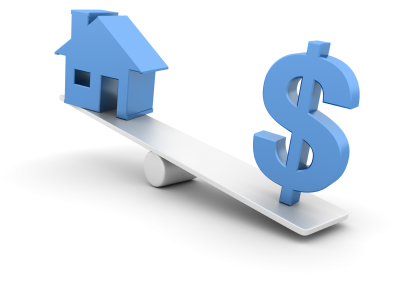 Though it may not be the first thing that comes to mind, homeowners' dues can be an important consideration in your bankruptcy. Homeowner's dues can serve as a pretty large umbrella encompassing an array of fees such as condo dues and other fees to a housing association.
It's important to understand that whether you've filed bankruptcy or not, unpaid dues act as a lien on your property. A "lien" is a property right given to another person or entity which is used to secure payment of a debt. If you take out an auto loan, the lender then has a lien on the car. If you don't pay, you lose the car. The same thing goes with a mortgage.
Unpaid homeowners' dues are liens as well. Typically, if you have unpaid dues creating a lien prior to bankruptcy, you have that lien after bankruptcy as well. The general rule is that liens survive bankruptcy.
You might not think you care about this, and perhaps you shouldn't. For instance, if you are surrendering your home, you would not need to worry about homeowner's association dues. However, if you plan on keeping your house you should care as you likely do not want another lien on the property. You'll need to meet with your association and get the issue resolved. In a Chapter 13 bankruptcy you could "cure" the arrearage on those unpaid dues over the life of your plan. If you file Chapter 7, you would just need to resolve the arrearage with your association if you wanted to keep the home.
More than just a lien, there's the possibility of personal liability. Back to the car example again, if you do not make your car payment, the lender can sell the car and then you are responsible for the difference. The car note makes you personally liable for the debt and the amount owed is not limited to the item which has the lien against it. The same goes for homeowners' association dues.
Section 523 of the Bankruptcy Code is a provision that can complicate matters and lists various debts which are not discharged in bankruptcy. Section 523(a)(16) provides that homeowners' association dues which become "due and payable" while the debtor or the trustee owns the property are not discharged in bankruptcy. If the amount is substantial, you may want to hold off filing until after the foreclosure on your property has occurred. However, there are other concerns that must be considered when making such a decision. Just because you qualify for a Chapter 7 now does not mean you will later. In many cases it's better to go ahead and file while you qualify rather than wait and risk it. Also, if you're getting rid of all your other debt, a fairly smell HOA debt should be able to be settled for much less than the amount owed.
If you find yourself needing the services of a Jacksonville bankruptcy attorney, please call the Jacksonville bankruptcy attorneys at the Law Office of David M. Goldman. As professionals who are experienced in the bankruptcy arena, our attorneys will provide you with the best advice regarding your financial options.
Source: "Treatment of homeowner association fees in bankruptcy," by Larry Yang, published at AsianJournal.com.