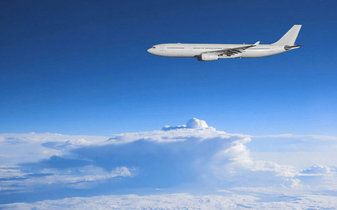 Bain Capital, co-founded by Presidential Candidate Mitt Romney, has been hired by AMR Corp. to streamline their work force of 88,000 employees. Apparently, American has already stated that there will be layoffs. This is not much of a surprise as one of the hottest political topics today surrounds Romney's business policies regarding cost-cutting job termination.
American Eagle should not be confused with the clothing line. This American Eagle is owned by the same parent company as American Airlines.
It's not just employees that are set to be cut, according to The Wall Street Journal, there will likely be a surrender of 21 aircraft to their financier and some flight routes will be no longer be available.
It's also interesting to note that as part of American Airlines' Chapter 11 case, the company will have the option of rejecting previously negotiated union contracts. A move that could offer the company unique relief at the risk of disrupting employee satisfaction in a "customer satisfaction" saturated service industry.