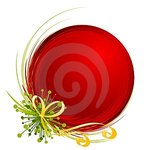 Just because it is the holidays doesn't mean domestic violence incidences come to a screeching halt. In fact, the opposite can be true. Many reports suggest that domestic violence rates increase during the holidays.
As the Holiday season approaches Law Office of David M. Goldman's Personal Injury Attorneys would like to offer our new clients an opportunity for a Free Consultation and a Reduced Contingency Fee agreement of only 25% maximum. Note fees and costs are extra as with any PI case. This is 15% below the normal contingency fee and represents a significant reduction legal fees which could result in more money in your pocket. This offer applies to any new Jacksonville Personal Injury case with a signed fee agreement. Don't let the Holiday season get the best of you, contact us today!
The Law Office of David M. Goldman has decided to do 12 great specials for our new and existing clients. Some of the specials will only be valid for the day they are mentioned, but we will honor this special as long as you contact us and have a signed fee agreement by 12/31/11.
If you want to be the first to find out about the special offers by the Law Office of David M. Goldman for the remaining 12 Laws of Christmas, be sure to check this blog daily or subscribe to our blog updates.